Brussels
European Parliament
23 November 2011



EUROPEAN PRESENTATION
OF THE RESEARCH-PROJECT
"ITALY: A CREATIVE MEDIA NATION"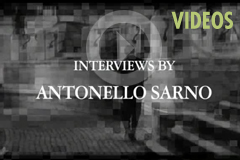 The video-interviews carried out by the journalist Antonello Sarno: Pupi Avati, Ermanno Olmi, Marco Mueller, Colin Firth, Wim Wenders, Marco Bellocchio, Cristina Comencini, Monica Bellucci, Antonio Banderas, Alessandro Gassman, Vincenzo Cerami, James Belushi, Giulio Scarpati, Aurelio De Laurentis, Kristin Scott-Thomas, Isabelle Huppert, Ricky Tognazzi, Gaetano Blandini, Roland Emmerich, Leopoldo Lombardi, Caterina Caselli…

On the 23 November the study "Italy a Creative Media Nation" was presented at the European Parliament:
- Eugenio Prosperetti had shown the main findings of the Italian research;
- Santos Montiel gived anticipation of the study on the Spanish market.
Then there has been a panel debate moderated by Lisbeth Kirk, Editor-in-Chief – EUobserver.
The discussans were:
- Anthony Whelan, Head of Cabinet of Neelie Kroes, Vice-President of the European Commission;
- Chris Marcich, President & Managing Director Europe, Middle East and Africa, Motion Picture Association;
- Gina Nieri, Act Vice-President and Member of the Board, Mediaset Group;
- Mario Mauro, Mep;
- Philippe Delusinne, Act President and Ceo Rtl Belgium.
Since the 23 November the following documents are available (and downloadable): - the research "Italy: a Creative Media Nation"; - the abstract of the research "Italy: a Creative Media Nation"; - the slides of the Head of research IsICult, Mrs Elena D'Alessandri; - the press release issued by Mediaset after the presentation, on the 23 November. For further information, visit "Documents" section.


"Italy: a Media Creative Nation" is a communicative project that, starting from the IsICult research commissioned by Mediaset, wants to set itself as a place, as an instrument, and even as a laboratory of critical analisys of cultural politics and media economics.
The project is based on a single, central concept, the centrality of cultural industries in the socio-economical development of the nations, of which we are deeply convinced.