Brussels
European Parliament
23 November 2011



EUROPEAN PRESENTATION
OF THE RESEARCH-PROJECT
"ITALY: A CREATIVE MEDIA NATION"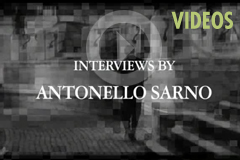 The video-interviews carried out by the journalist Antonello Sarno: Pupi Avati, Ermanno Olmi, Marco Mueller, Colin Firth, Wim Wenders, Marco Bellocchio, Cristina Comencini, Monica Bellucci, Antonio Banderas, Alessandro Gassman, Vincenzo Cerami, James Belushi, Giulio Scarpati, Aurelio De Laurentis, Kristin Scott-Thomas, Isabelle Huppert, Ricky Tognazzi, Gaetano Blandini, Roland Emmerich, Leopoldo Lombardi, Caterina Caselli…



The European presentation of the project "Italy: a Creative Media Nation" has been held in Brussels, European Parliament, on Wednesday, 23rd of November 2011.

---
Differently from the Italian presentation of the research, which took place in Rome on the 5 October, the European presentation, which took place in Brussels on the 23 November, was not a promotional or communicative iniziative, but only an institutional occasion. Therefore there wasn't a press review of the event.
Even though, the Belgian press agency Euractiv wrote an article about that.
Click here to read the article.



EUROPEAN PARLIAMENT
BRUSSELS
RUE WIERTZ, 60
JAN 6 Q1,
WEDNESDAY, 23 NOVEMBER
5.30 p.m. - 8.00 p.m
EUROPEAN PRESENTATION
OF THE RESEARCH-PROJECT
"ITALY: A CREATIVE MEDIA NATION"